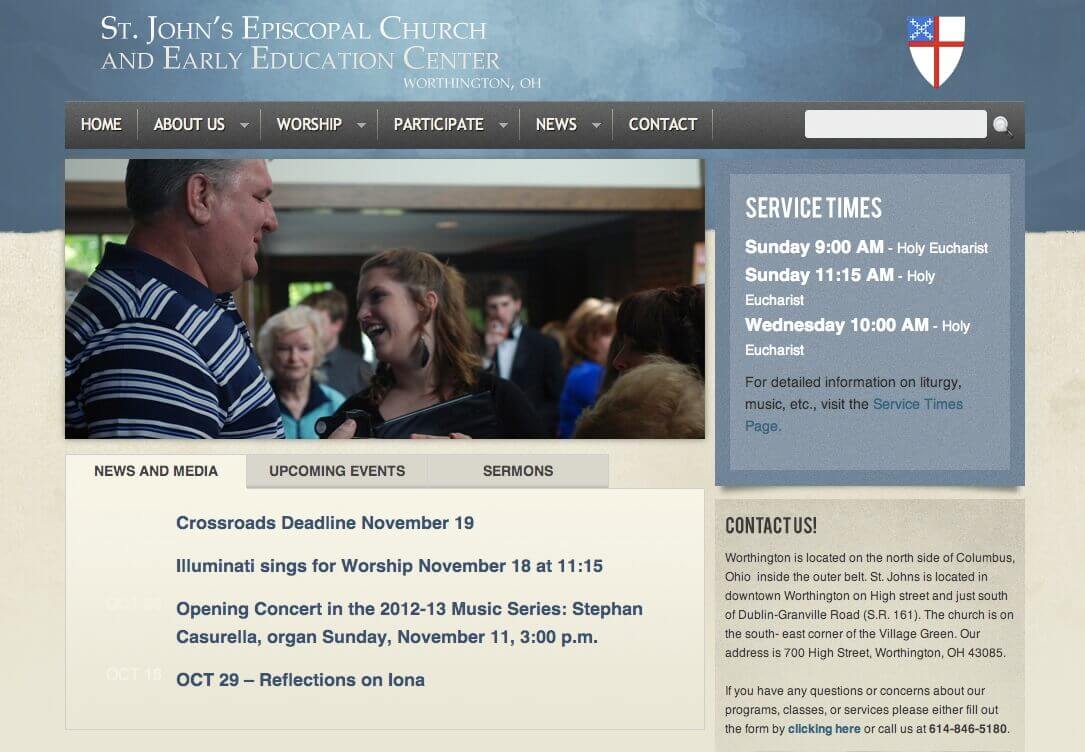 St. John the Baptist
February 23, 2013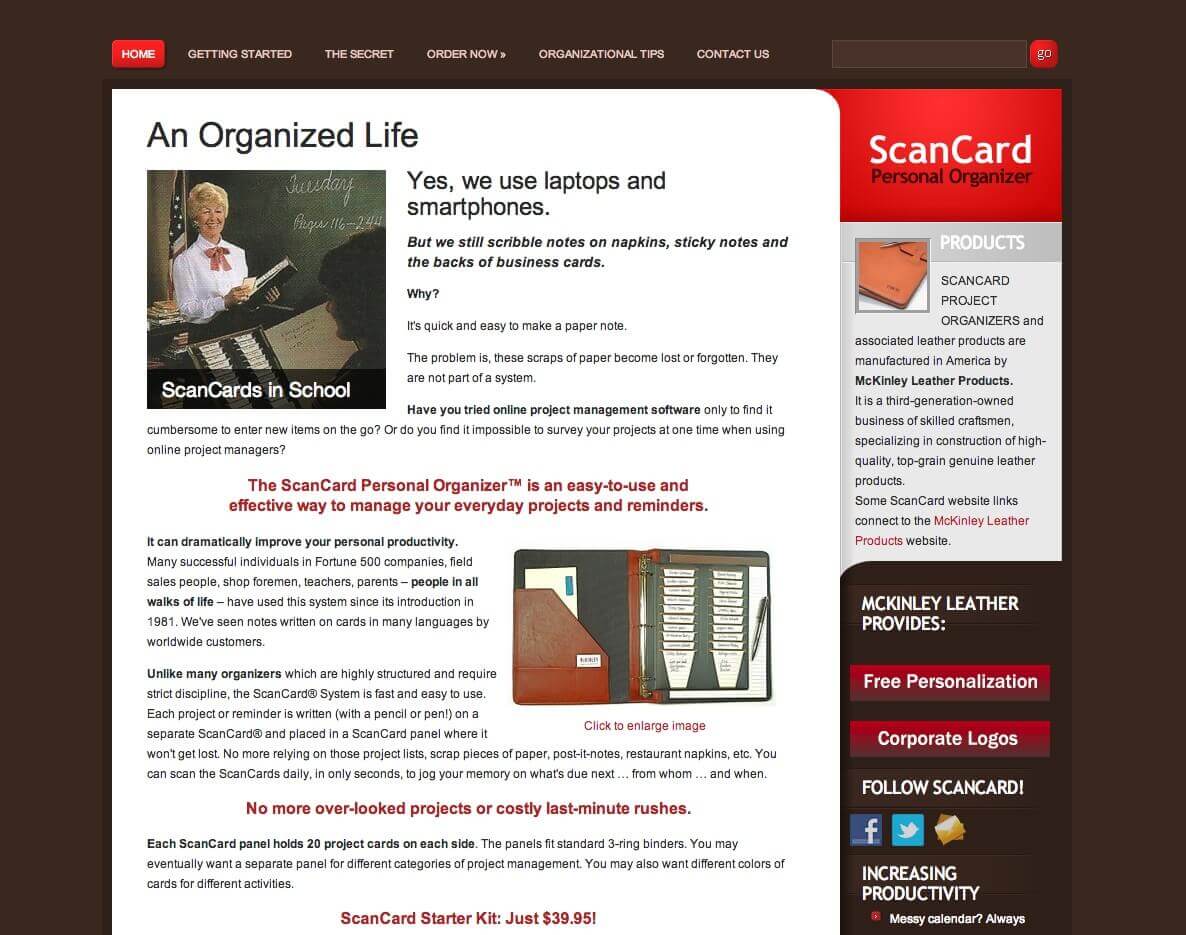 ScanCard Personal Organizer
February 23, 2013
St. John's is a vibrant Central Ohio church. Until 2012, its website was maintained by volunteers and did not reflect the youthful energy of the church, nor its historical significance as the first structure built in the area.
The new website, built in WordPress, not only creates a positive image of the church community, but the church website design allows upcoming events to be featured, sermons to be posted, and weekly bulletin announcements to be read easily online. All of the above are also automatically included in a weekly e-mail newsletter to members of the parish community.
The site is still managed largely by volunteers, but SiteInSight provides an inexpensive monthly plan to St. John's so that staff can be confident weekly updates will be reflected on the site in a timely manner, which also ensures an up-to-date weekly email newsletter.