SiteInSight has solid experience creating websites for lawyers in Columbus, Ohio.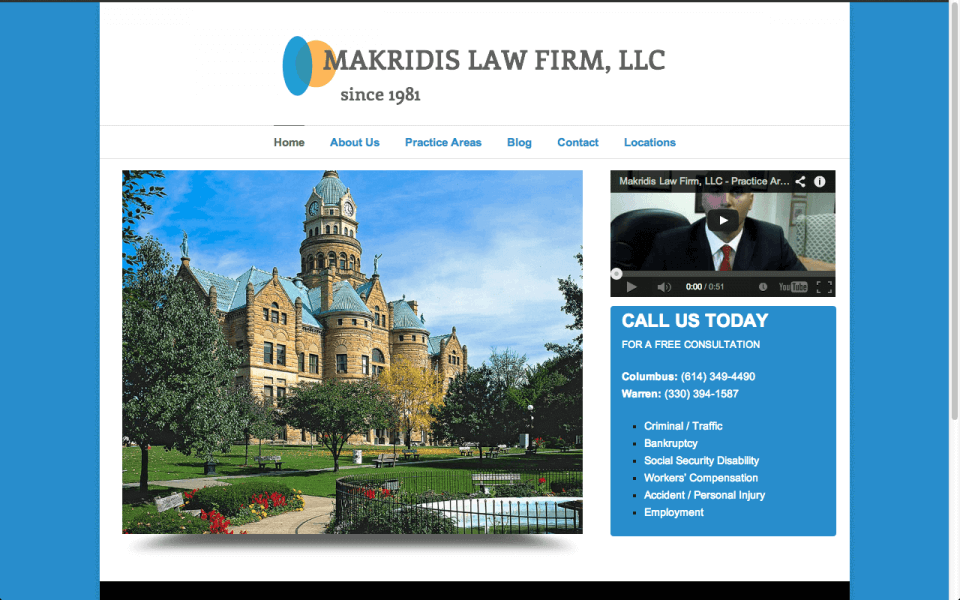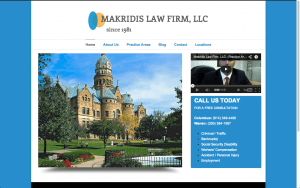 Irene Makridis had an aging website for her northeast Ohio law firm.
Her son Dimitrios Makridis was just beginning his law practice in Columbus after playing football for Ohio State University and receiving his law degree from Capital University, and needed a website that looked contemporary and would perform well in Google Search.
Dimitrios had built a site in Wix, a free site builder. The site looked great, but the problem with Wix sites is that you don't have your owning hosting account and directory structure, which impacts your search ranking. Also the features that make the site easy to build for a rookie make it hard to read for Google.
SiteInSight offered to build an integrated site for Irene and Dimitrios that would feature information about both of their law offices. We built the site on a tight deadline, and wrestled with the Makridis' domain registration and hosting accounts to make sure they didn't need to spend any extra money to host the site on an account they owned. We are big believers in our customers owning all the rights to their websites and domains at the end of a project.
The new site looks great and provides the perfect platform to Dimitrios to post blog articles about the areas of law in which he specializes, particularly Social Security Disability law.
Check out the new site live here.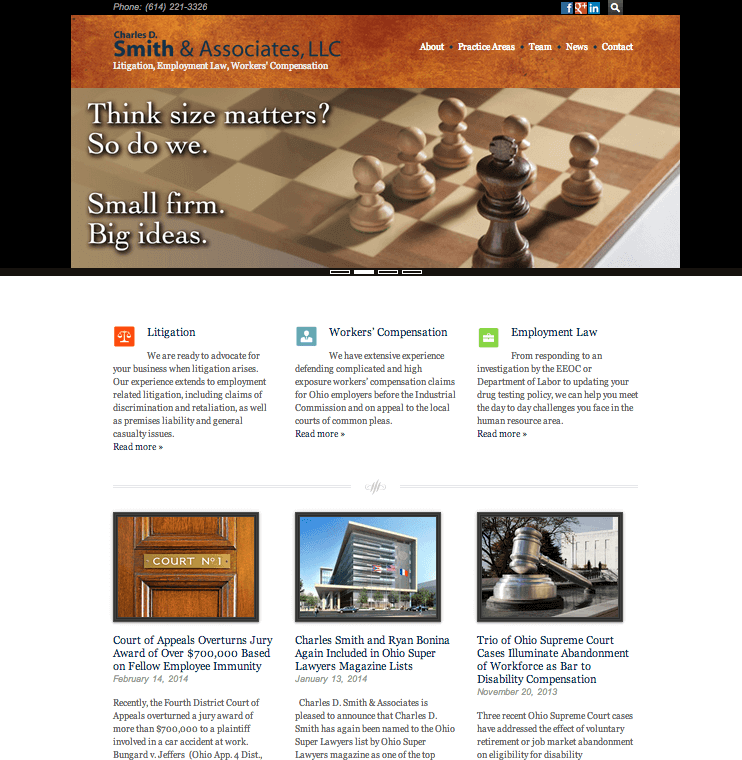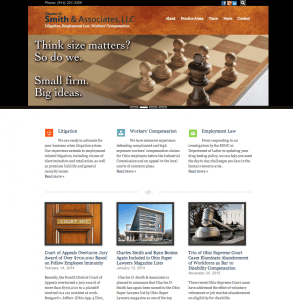 Our spring site launch for a Columbus, Ohio attorney was for Charles D. Smith & Associates, a downtown firm specializing in employment law and workers' compensation.
We loved giving their site a fresh look and better search ranking, with rotating images on the front, integration with their social media, and automated publication of their blog in their email newsletter.
We enjoy working with local attorneys to help their online presence measure up with the professionalism and dignity of their firm and their staff.
Experience with websites for lawyers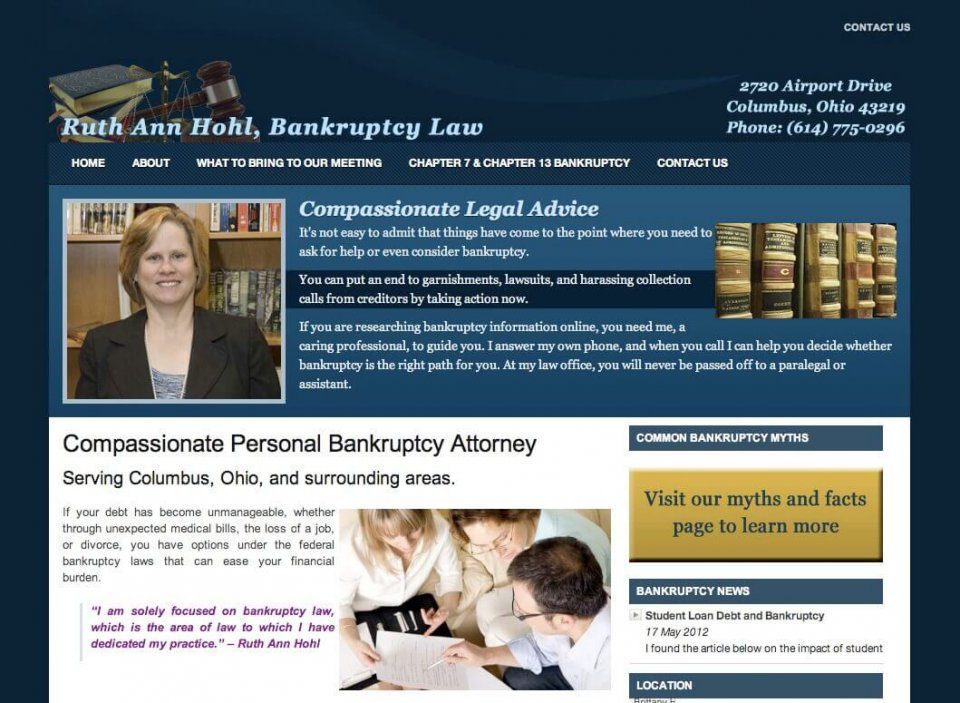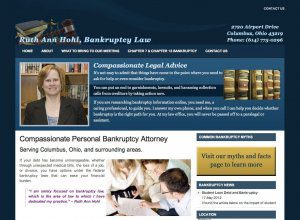 Our experience with legal websites has shown us that much legal business needs to be handled with care, but there is still room for external communication to attract new clients. The system we build websites on, WordPress, allows for password protected areas of websites, as well as individual users and logins, if needed.
We've worked with established solo practices, as well as a larger firm that was establishing a niche identity from its larger parent firm, and required help with branding in addition to website design.
For the client shown above, Ruth Hohl, we have provided SEO services as well as a website redesign. We also advise her on the performance of her Google AdWords campaign.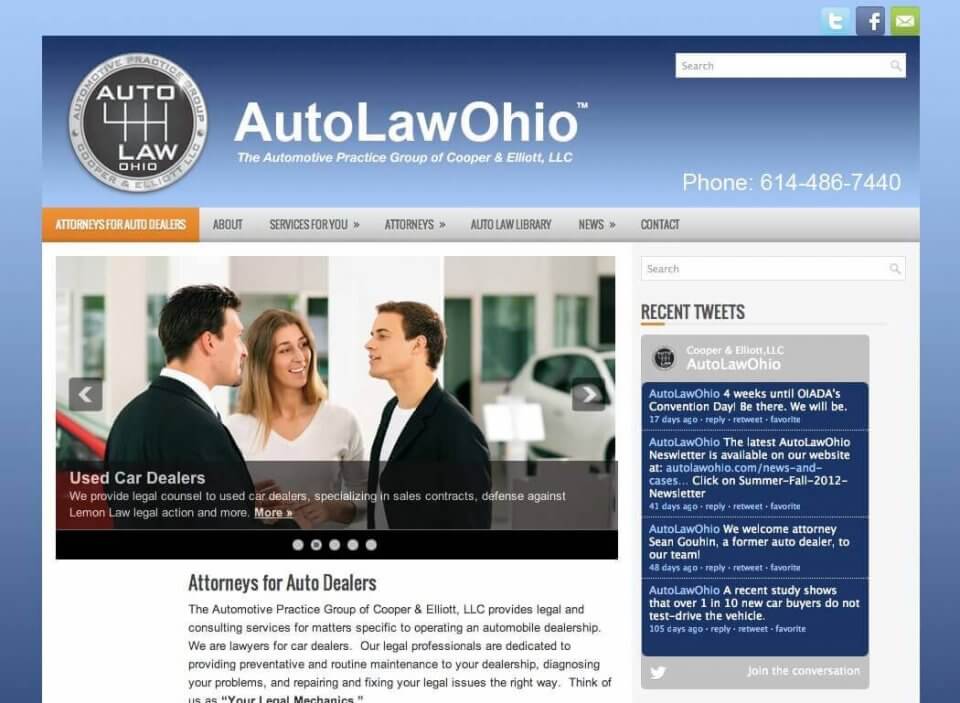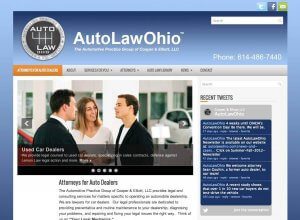 For AutoLawOhio, we provided a logo and branding, as well as a website that positioned the firm as experts in representing automotive dealers in Ohio. We provide monthly reporting of site traffic and analytics for this firm.
If you have questions about websites for lawyers, please contact owner Alice Hohl at 614-887-7483.