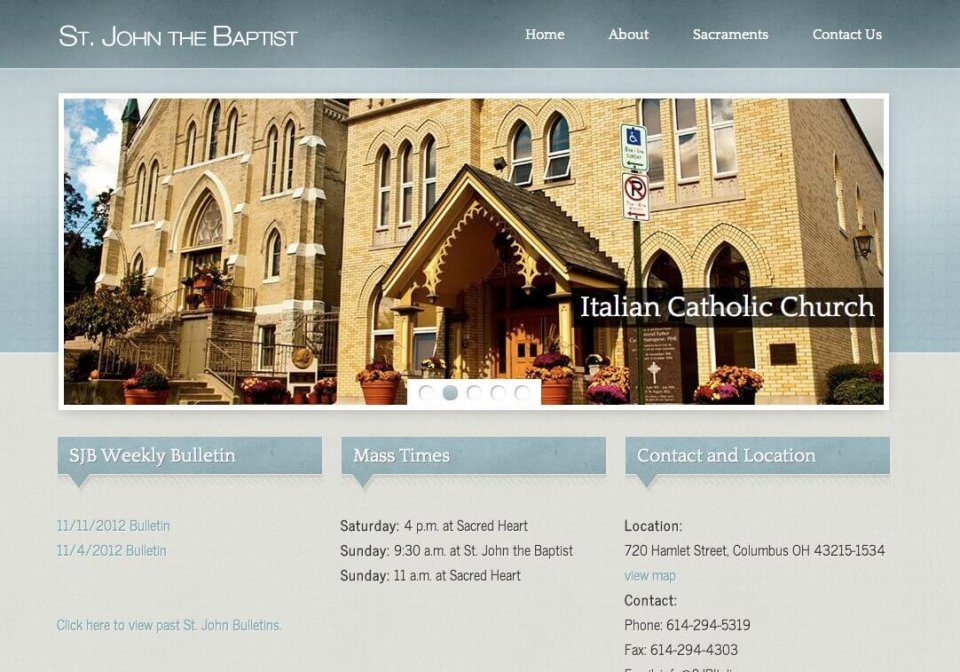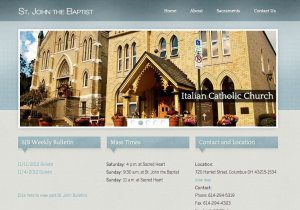 SiteInSight has had the privilege of building and designing church websites for Columbus, Ohio, congregations. We provide an elegant product that is attractive for visitors and easy to use for members of the congregation.
Church Websites Columbus Ohio – Special Considerations
We also are mindful of the time and staff constraints of churches, and design our church websites so that many functions are integrated with each other, and repetitive work is not required. For St. John's Episcopal Church in Worthington, we created a system for parishioners to submit news using a simple form that prompts them for all the necessary information. Once the form is submitted, copies are automatically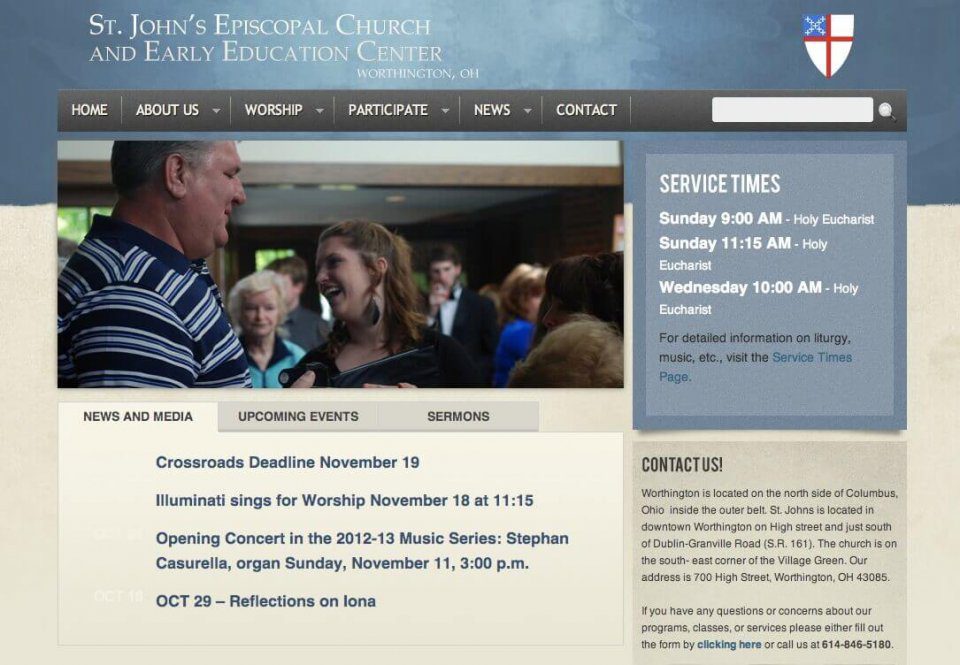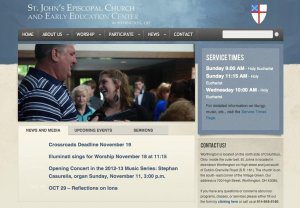 emailed to the appropriate staff and volunteers, who then post the information in the appropriate places in church bulletins, on the church website, on parish social media sites, etc.
We are eager to work with additional churches in our area, providing a personal touch, and sitting down side-by-side with church leaders, staff and volunteers to create the ideal solution. We have also worked with churches who have good websites to improve their Google search ranking using industry-accepted, white-hat tactics.
If you are in need of a church website in Columbus, Ohio, please contact us for our affordable non-profit pricing.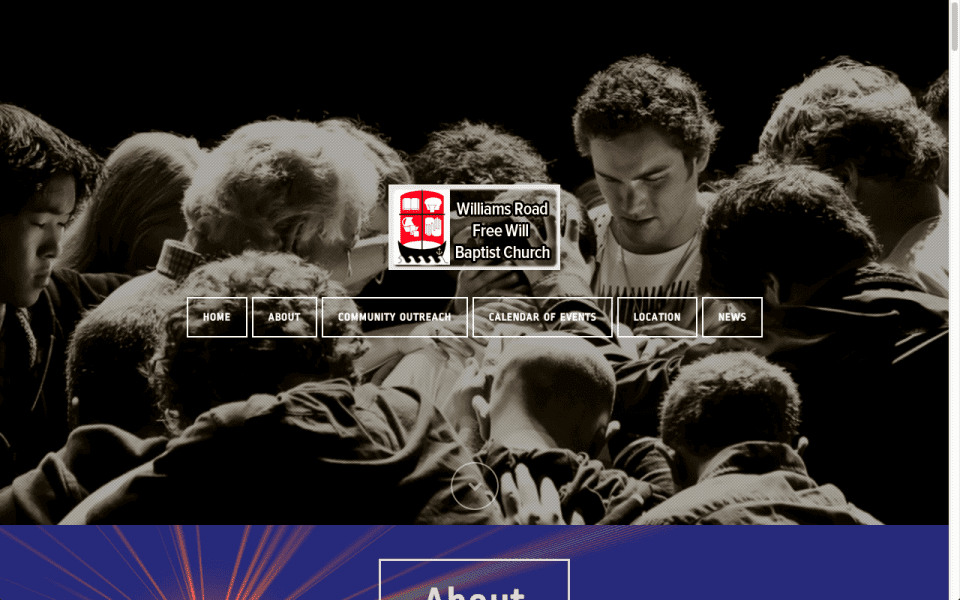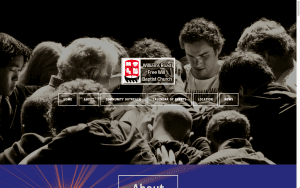 SiteInSight can create a website for your church that appeals to a range of design preferences. One of our recent clients, Williams Road Freewill Baptist Church, came to us looking for a very progressive and contemporary design. Their site featured a one-page scrolling layout, and has a moving background on the homepage. Click the image to explore!
We created a redesigned site for Spring Road Church of Christ that incorporated an interactive Prayer Wall. Congregation members may submit a prayer request, and other members of the church can click a button indicating that they have prayed for that intention. A running total of how many times the request has been prayed for is indicated on the page in real time. Prayers may also be submitted privately.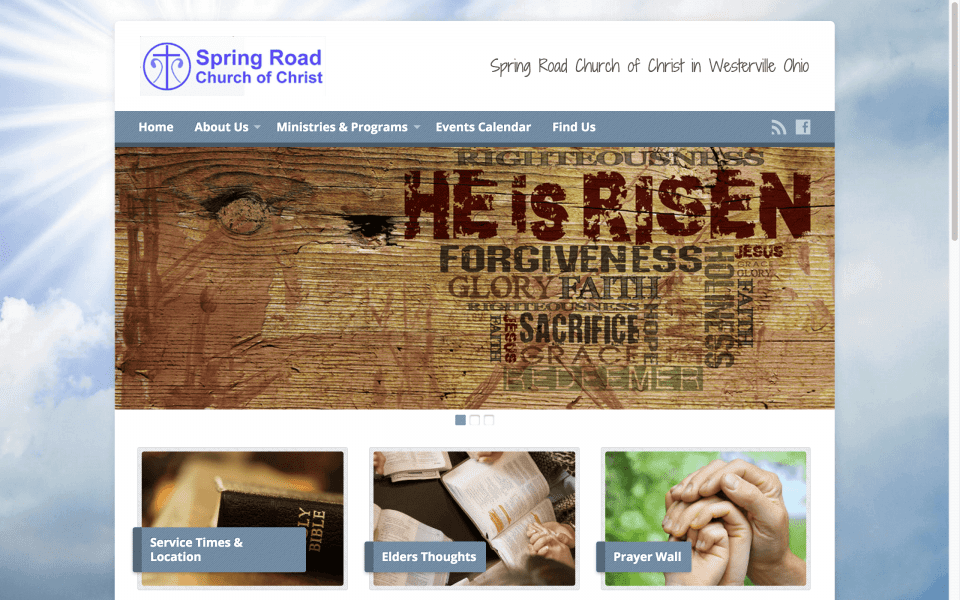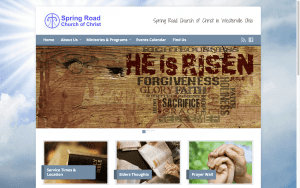 The site also features podcasts of sermons, searchable by category, title and preacher.
The previous site was faulted for being too dark and color, and conveying a somber mood. The new site is bright and joyful, and helps appeal to new members.