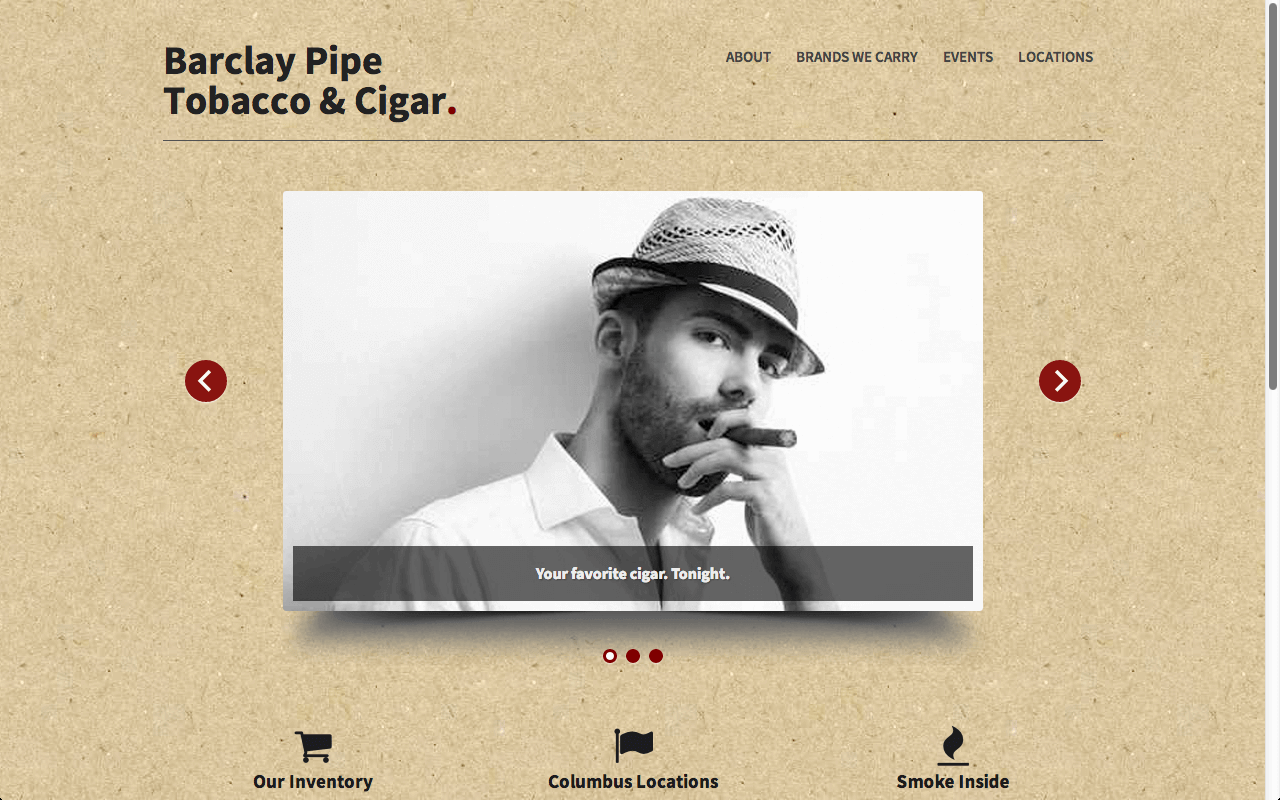 Barclay Pipe, Tobacco and Cigar
May 23, 2014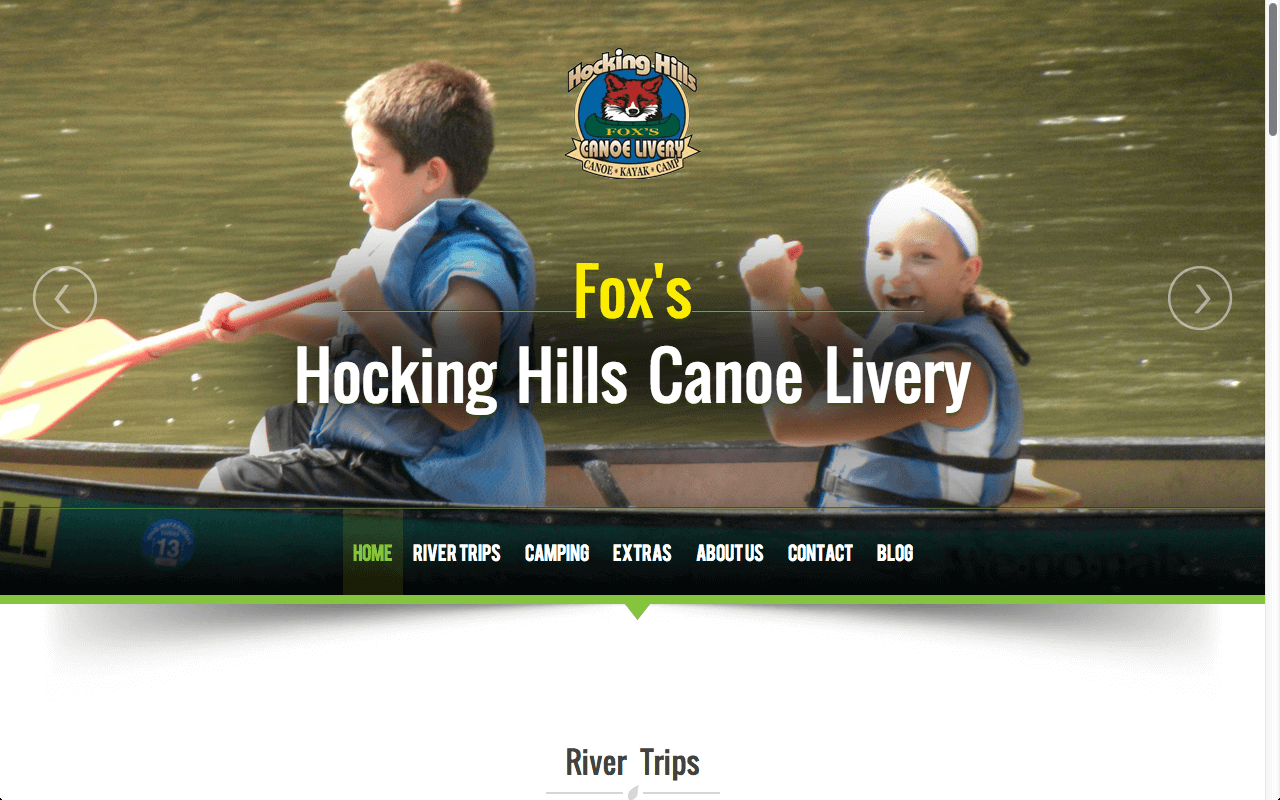 Featured Client: Hocking Hills Canoe Livery
June 24, 2014
There was a great article in Entrepreneur magazine recently about how to spot a scary SEO company that is going to take your money and not actually help your search ranking.
Here's a link to the SEO article, and below, I'll go into each of the points in their Top 10 list and explain why we are not scary.
Problem 1. SEO consultant won't provide references
We will be happy to provide references of happy customers, and also metrics to show our results for our customers who participate in different levels of our services.
Problem 2. SEO company won't reveal its tactics
At SiteInSight, we'll be happy to tell you how we do what we do. Heck, we'll even teach you how to do it. The fact is, it's tedious and time-consuming, but requires too much high-level thinking to be done by robots or your brother's kid. We've found that most of our customers who want to save money by doing it themselves have trouble pulling it off. Nevertheless, if you are willing to pay us for the time, we're happy to teach you what we do.
Problem 3. SEO company doesn't pay attention to search engine webmaster guidelines
We think it's great that Google provides webmaster tools. It's the closest we get to seeing how their algorithm works. We aren't doing anything sneaky, so we're happy to submit all of our websites we work on to their systems. Everyone wins!
Problem 4. SEO consultant guarantees a #1 ranking on Google
While we have customers who rank #1 for their search terms locally, we would never promise this. Good rankings come as a result of a lot of hard work, and we can't control the guy down the street who might be spending twice as many hours doing the same hard work, and therefore outranking you. Any consultant who promises a #1 ranking is blowing smoke.
Problem 5. SEO company doesn't have relevant experience
We have a large stable of monthly customers who rely on us to improve their search ranking in local Google search in Columbus, Ohio. Everyone on our staff understands the basics of SEO, and incorporates those sensibilities into the work they do, whether that is web design or blogging or uploading photos. A few of us specialize in it, and track results and compile reports and keep up on industry articles and changes.
Problem 6. SEO consultant is being surreptitious about changes being made to your site
Your site belongs to you. It's a capital expense that you paid for, and if we make changes to it, you own those changes and it's your right to know what they are.
Problem 7. No measurement or reporting of results
We at SiteInSight have tweaked and re-tweaked the reports we make to our customers to ensure they can understand the data we are providing. We pull our reports from Google Analytics, and break down the data into metrics that matter to the businesses and organizations we serve. It might be great that your radio commercial drove 100 new visits to your site, but if we aren't tracking whether or not they bought your product or subscribed to your newsletter, that's empty data.
Problem 8. SEO consultant doesn't communicate in a way that suits you
We primarily use email to send you information and request what we need from you, but we are right here in our Gahanna Ohio office, and you can give us a call or stop in if you have questions or need to talk on the phone or in person. We can also meet by video conference with screen sharing, so everyone is looking at the same thing.
Problem 9. Fees and payment terms are unclear
We spell out our pricing and bill you monthly based on the plan you chose. It's clear. It's precise. And you can always call if there is an issue.
Problem 10. When you try to leave, your SEO consultant keeps the work product
At SiteInSight, we believe firmly in your ownership of the work you paid for. That's why we optimize your actual website, if you are on a plan that allows us to access your site and work on it. If you are having us work on cleaning up your local business listings, those results are yours forever. If we create a blog post for you, or a video or new page, that is part of your website, and you own it.
The Entrepreneur article points out a lot of great things to be wary of when working with an SEO company. We're proud to say you don't need to be wary of us! Whether you're working with us on web design as a finite project, or on marketing your site and getting onto the first page of Google, we're happy to provide high-level caring and personalized service.