When the City of Hilliard needed a solution that would allow residents (and only actual residents) to add themselves to an official database of homes at which door-to-door salespeople are unwelcome, they turned to the technology and marketing company that had been reliably supporting some of their other digital efforts: SiteInSight.
The Columbus Dispatch recently highlighted the trend among municipalities to create such registries to protect residents from solicitors and provide them legal recourse for prosecuting those who violate the new standard. Included in the article were the City of Hilliard and the City of Whitehall, both of whom worked with SiteInSight and its partners to create Do Not Knock registries that comply with the local ordinances they passed in conjunction with the program. In each city, our company worked with the IT staff, the legal department and the front office team to implement a solution that complied with technical standards, legal regulations and ease of use for residents and city workers.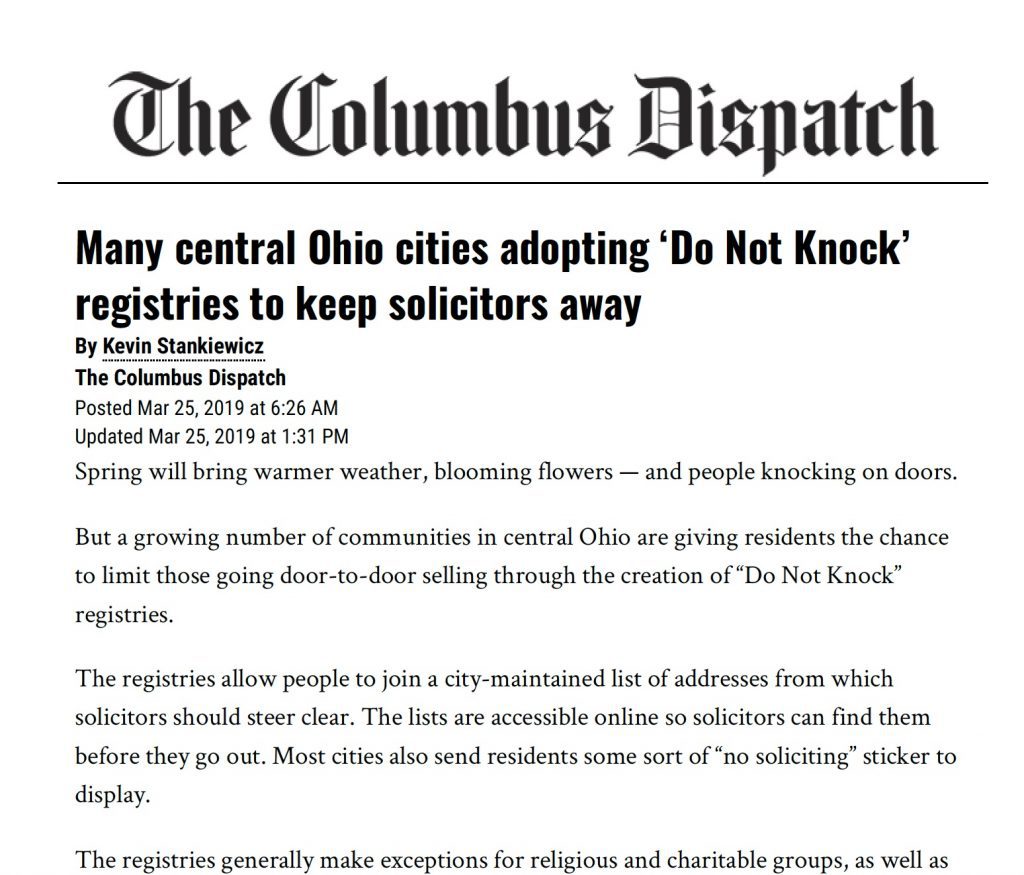 SiteInSight created a searchable and updatable database of addresses in the city, and a method for residents to designate their homes as "Do Not Knock" homes. The system was created in a user-friendly way so the city can update the database with new addresses as new homes are built, and city staff can mail "Do Not Knock" stickers to residents who sign up.
The process for creating such a registry is smooth and well-tested. Interested municipalities may contact us for a quote, or for more information on specifications. SiteInSight is the only experienced Do Not Knock registry IT company in Central Ohio. We look forward to working with you! In addition, SiteInSight is a certified Ohio EDGE vendor, as well as being WBENC-certified woman-owned.