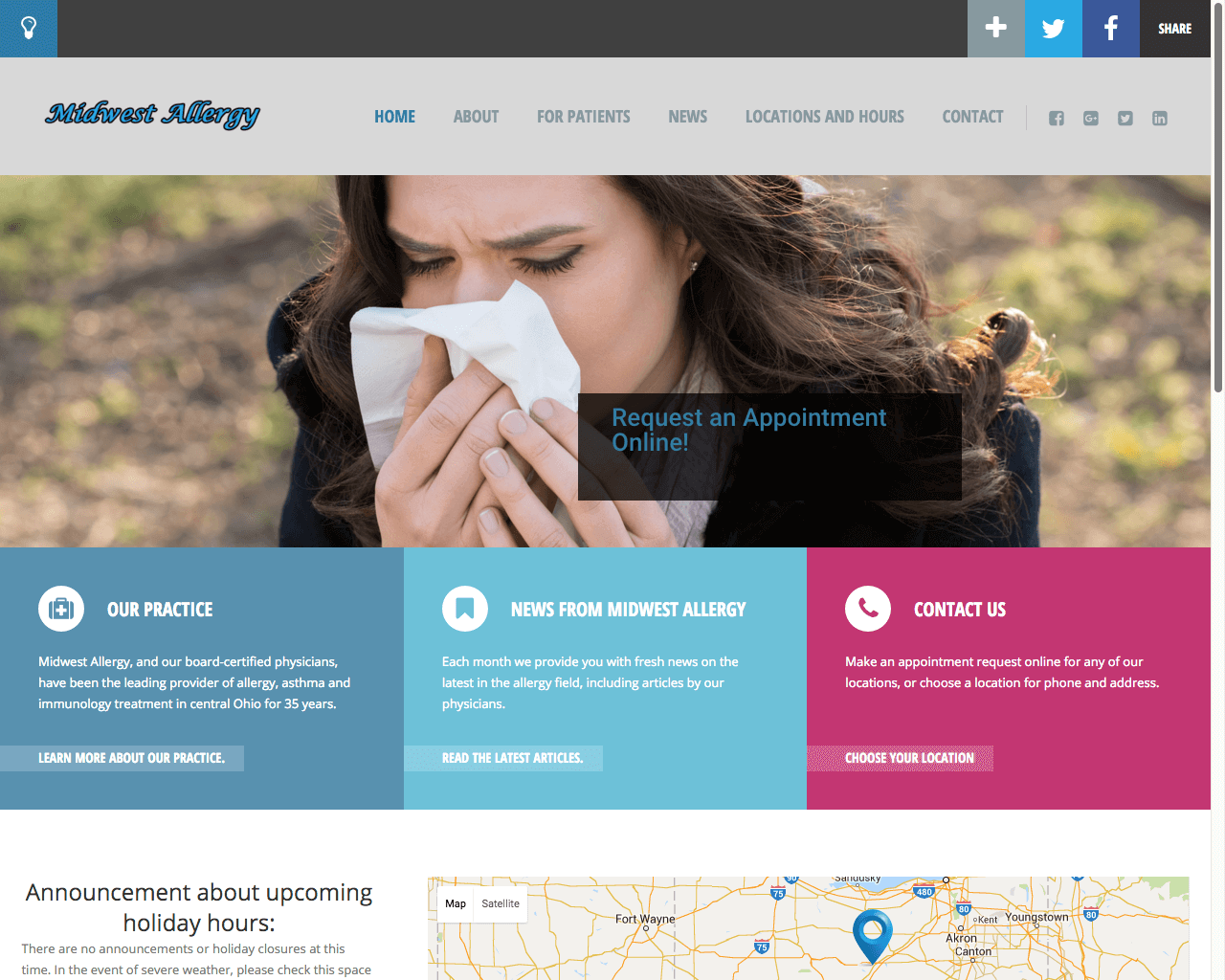 Featured Web Design Customer: Midwest Allergy
March 3, 2016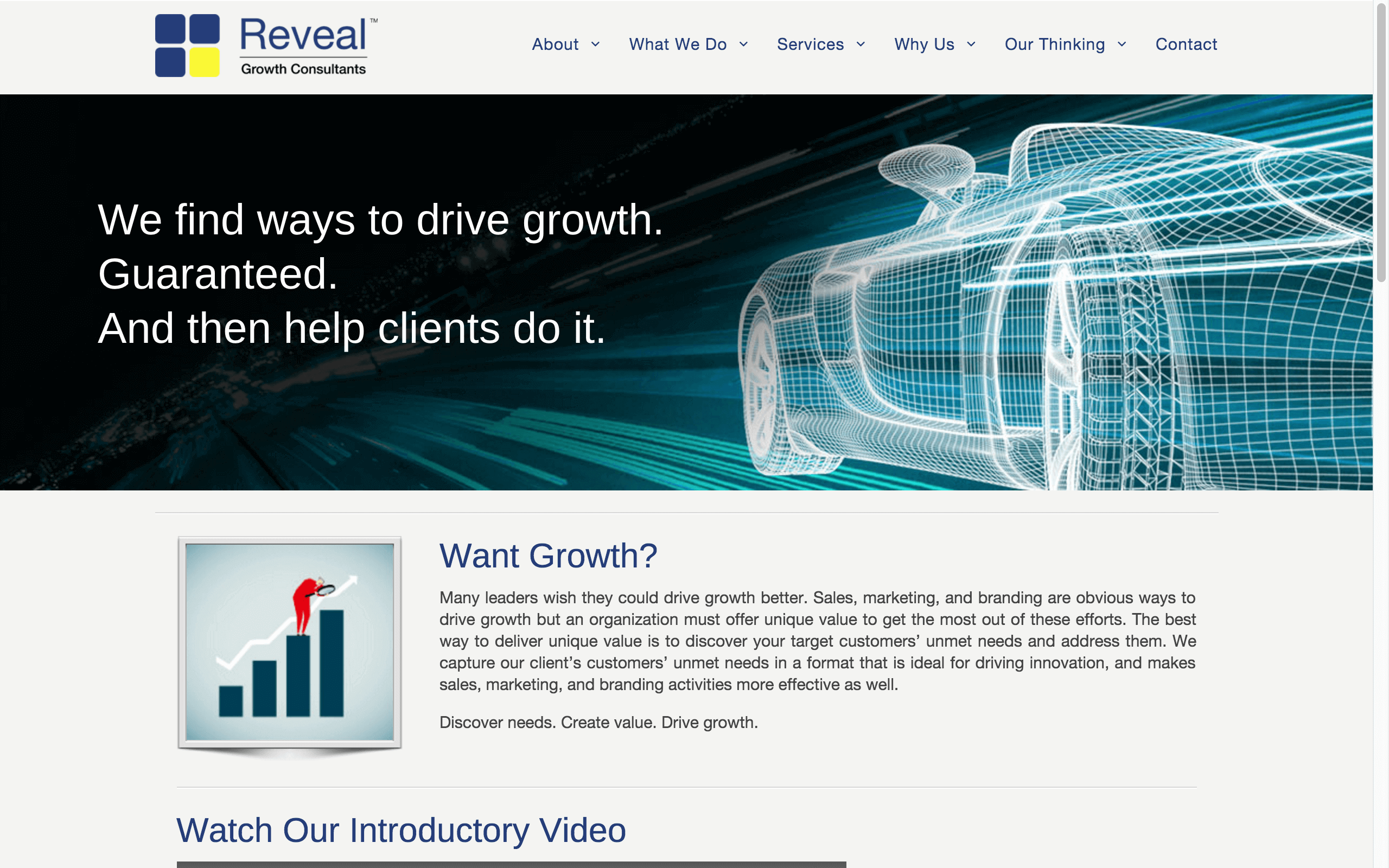 Featured Web Design Customer: Reveal Growth
March 3, 2016
The Behal Law Group is a downtown Columbus law firm specializing in business and family law. Their previous website was not only dated, it was on a platform that wasn't working well for the group. It had been built a few years previous on a system called Joomla. Because it hadn't been upgraded in many months, it became impossible to add to it, or even make backups and security improvements. As a result, we recommended moving the site to a system we use regularly called WordPress. As an added advantage, one of the attorneys at Behal Law was already fluent in using WordPress because he blogs regularly on the system on his own.
The previous incarnation of the website had a wide strip across the top of each page showing a large group photo of the attorneys, so that users had to scroll beneath that photo to read the content on any of the inside pages.
In the new version, we greatly improved the look of the attorney profiles, kept the page header slim, made the navigation fixed at the top of each page, and made the whole site mobile-friendly. In addition, their "Cases We've Handled" section is now much better utilized as a news blog, with links to each area of practice.