Most nonprofit websites are complex, but a summer camp takes things to a whole new level! The Camp Wyandot website had more than a decade of outdated pages, confusing navigation and expired registration forms that needed to be converted into a new, mobile-friendly design that shows off the gorgeous natural wonder of this Hocking Hills camp.
We worked with staff and volunteers to complete this project in time for 2019 camp registration to open, and we're confident parents will have a much better experience now that they can navigate the site on their smartphones.
The confidence parents have in an organization makes all the difference when determining where to send their children to overnight camp and day camp. We're pleased to bring a new level of credibility to Camp Wyandot, which has 90 years of continuous camp operations and ACA accreditation to back it up, by creating a website that looks and feels professional and easy to use.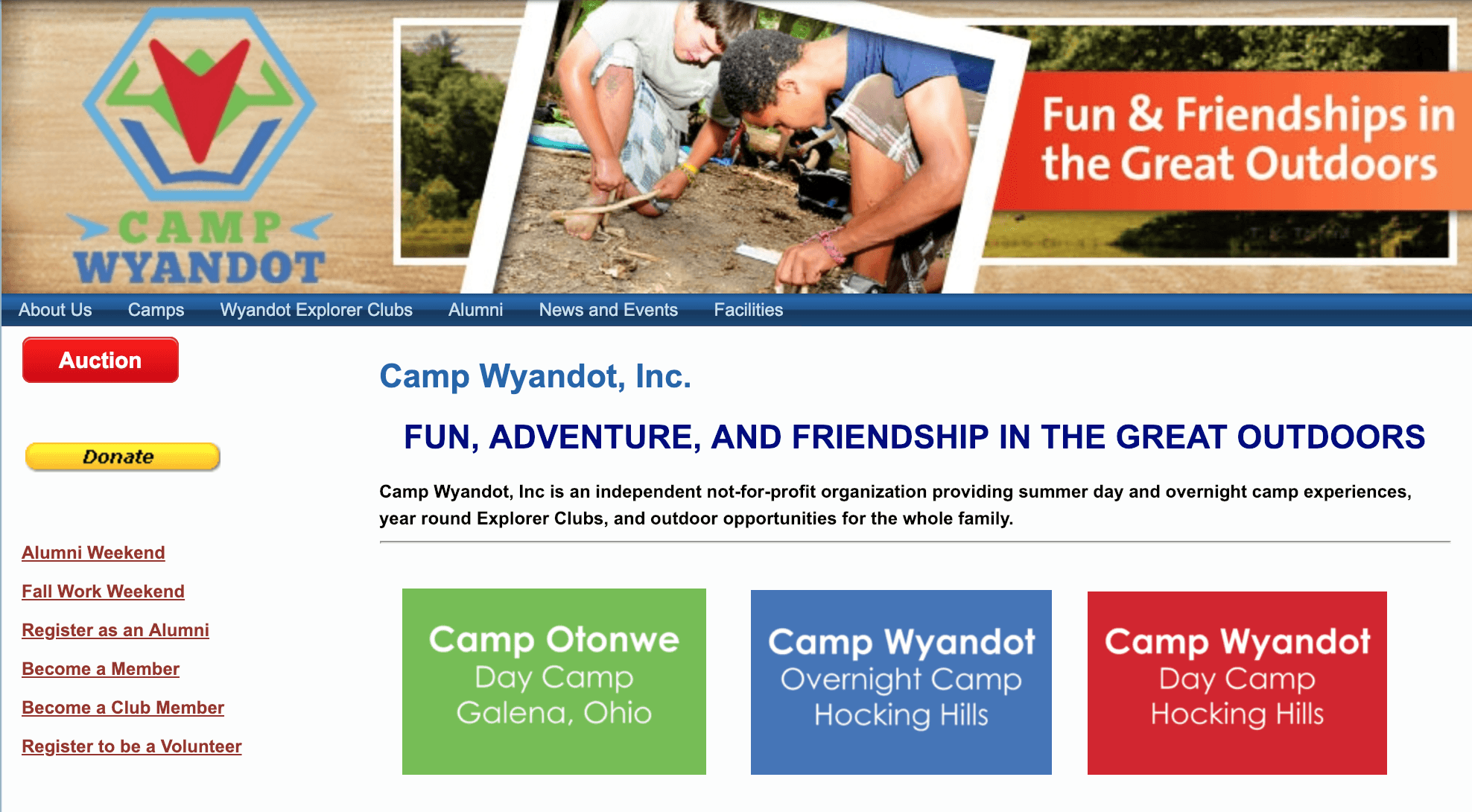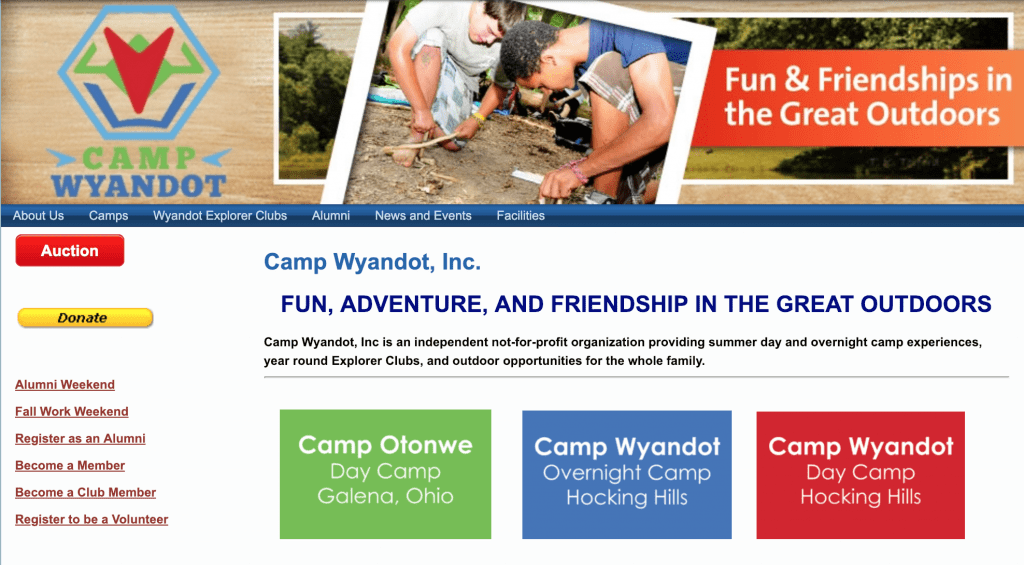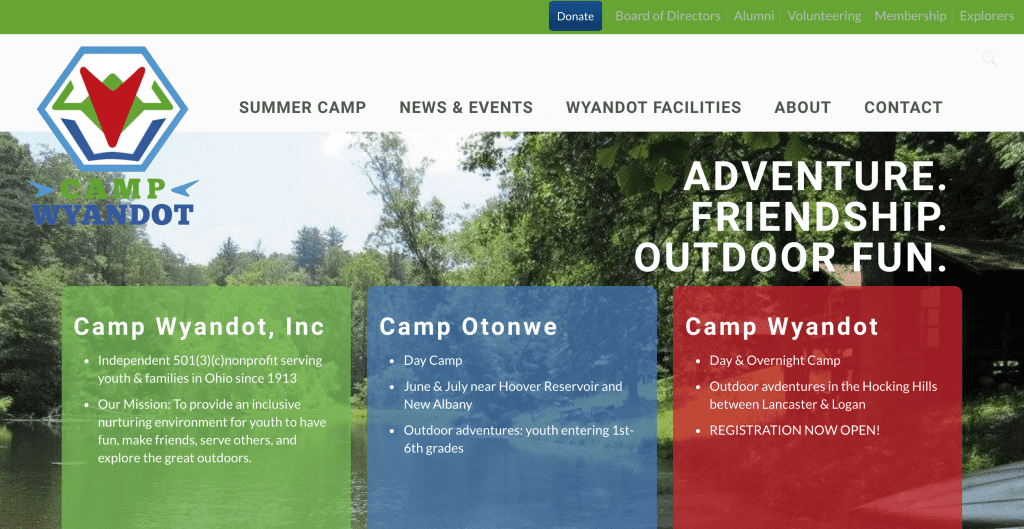 Here's the new mobile version: